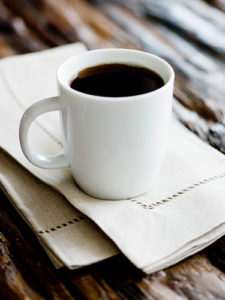 Coffee lovers are serious about their favorite drink. Not only do they drink coffee for the benefits (alertness, a mood boost), but they drink coffee for the distinct taste it provides. For those coffee lovers who appreciate a hot cup of coffee, there is a lot of exciting news about innovation in this area. Much of it centers on the way that temperature affects the taste of coffee. The importance of coffee temperature on the taste of coffee has long been debated.
Take for example those people out there who prefer iced coffee. They can be excluded from this debate because once you've gone to iced coffee, temperature doesn't quite matter as much. If it's cold, it's cold. But the temperature of hot coffee will always be a subject of debate for coffee connoisseurs. For those who love hot coffee, there is an ongoing opinion that coffee does have a "perfect" temperature, although it may vary by 10 degrees or more.
Products like digital coffee mugs that strive for the perfect temperature rule of coffee, were created by people who believe that temperature strongly affects the enjoyment of a cup of coffee. The mug itself reaches the perfect temperature and then maintains it. Not only that, but it's completely digital, so you can control the mug using a mobile app, and for coffee lovers this added little bit of fun means a lot. This is one of the first products of its kind and brings coffee into the digital era and makes it one of the many products that have been improved by digital innovations.
The creator himself concocted the idea because of his love for coffee. Like other coffee lovers, he might have had one too many "too cold" cups of coffee. The mug itself can be set at any temperature between 130 degrees and beyond. The mug then maintains that temperature so that the first sip isn't the only thing a coffee fan gets to enjoy. As we all know, coffee quickly loses its heat and then becomes a bit cold and bitter toward the end of a long cup of coffee (discover this info here).
Who wouldn't want to have a perpetually hot cup of coffee that never loses its flavor to the cold elements around the cup? With a mug like this, someone can truly appreciate the effect of heat on a cup of coffee's goodness. Add in the digital fun and this is certain to be a blueprint for many future products like this. Food also suffers when it hits a plate and begins to lose its perfect temperature. Other innovators are working on problems like this one so that someone can always enjoy a hot bite of food that is at its top form.
Only time will tell if heat controlled products like smart-mugs continue to succeed in a market that is becoming increasingly picky about quality. Coffee lovers who demand the perfect cup of coffee every time will certainly be big fans of such products for years to come.