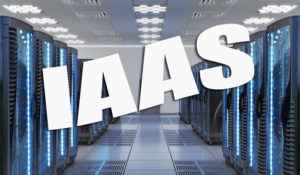 According to a survey by Forrsights, over 50% of workers use two or more devices to get work done. With such a number, it is clear that enterprises deal with huge amounts of data. That's why companies need to have a good strategy concerning data storage and backup.
The need to access data seamlessly across all devices in a workplace calls for a reliable data storage option such as IAAS. This is a model that uses cloud computing to store and back up data. The provider also manages the networking and servers over the internet.
With a third party handling your entire technology infrastructure, you can gain benefits in a number of ways. The following are a few benefits you can get from IAAS or Infrastructure as a Service.
1. You become more growth-focused
Strategic growth is likely to lag behind if you have a lot of work in your hands. Handing over the technology aspect of your business to an IAAS provider gives you one less thing to deal with. This way, you can direct your time and resources in driving the strategic growth of your business.
2. Reduces operating costs
To maximize profits, you need to have less operating expenses. When you opt for IAAS model, you eliminate the cost of managing the technology infrastructure. Your data being over the internet means that you do not have to buy servers. Also, your hardware and software are maintained by the IAAS providers, so you will need a few IT staff. With this model, you only pay when you are using it. This is advantageous compared to other services that require yearly commitments or upfront fees.
3. It is flexible
Data growth in any business is dependent on the growth of the enterprise. As an entrepreneur, you need to stay ahead of your business's technology requirements. This means constant infrastructure upgrade as your business workload grows. If, however, you have IAAS in place, this will be out of your list of worries. IAAS providers such as Centro de Datos have the latest technology solutions in place. No matter how high you scale, the service will always match your business at any level.
4. Secures data
Data loss can be fatal for a business. Data stored in an internal management system is vulnerable to loss due to hacking or a natural disaster.  IAAS, on the other hand, is secure and data recovery is guaranteed and fast.
5. Easy access
One of the beauties of cloud computing is that you can access your data remotely. This means that wherever you are on the globe and at any time of the day, your work does not have to stop. With a login password and an internet connection, you will be able to manage your team even when you are traveling. Infrastructure as a Service does not limit the number of users. Regardless of how many people you have on your team, you can all access the model at the same time.
Final Thoughts
IAAS is a worthy investment if you are focused on growth. But before you embark on the journey, it is wise to carry out the due diligence. Know the precise requirements and objectives of your business. Before you sign for the service, ensure that you have carefully vetted the provider.